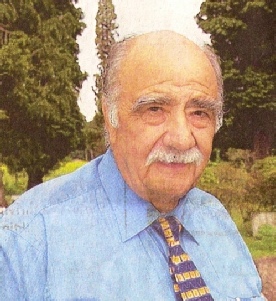 Erkin's father, Ramadan Guney, died in Northern Cyprus on 2 November 2006 in suspicious circumstances.
At the time it was suggested he died of a heart attack, but his family has never believed this was the true cause of death.
Pressure from the family forced Surrey Police to carry out an exhumation in February 2007, so that a further post mortem could take place in the UK.
Their suspicions were reinforced by conflicting post mortem reports carried out in Northern Cyprus and the UK:
How could teetotaller Ramadan Guney have 222mg of pure ethanol in his bloodstream?
Why did he have several puncture marks on his hand which are not consistent with insulin injections for diabetics?
The last person to see Ramadan Guney alive was Ibrahim Alciner, who alleges he was Ramadan Guney's "oldest and best friend", yet was unable to explain why he didn't attend Mr Guney's funeral.
It was Mr Alciner who took the dying Ramadan Guney first to a clinic in Kyrenia, then to the fourth floor of a Nicosia hospital (rather than straight to its accident & emergency department). He then ordered hospital staff to stop Mr Guney's family from seeing him while he was barely alive. Why?
In an interview with Osman Alci (another friend of Ramdan Guney's, who was with him the night he died), he maintains that Ramdan Guney was killed for the financial gain of his assailant(s).
Another contact, Ferhat Bulut, claims to have access to a DVD that was filmed as Ramadan Guney was drugged, assaulted, and given an injection to ensure his prompt death. The DVD was supposedly to be used as an extortion tool to encourage local money-lenders to hand over cash in lieu of the forged cheques that would later be cashed upon Mr Guney's passing.
A legal representative from the courts in Nicosia informed Erkin Guney that Diane Holliday had been in correspondence with the Cypriot lawyers representing those who demanded that Ramadan Guney's (forged) cheques be cashed posthumously.
The inquest on Ramadan Guney's death eventually took place in Woking on 18 August 2011.
The Coroner admitted the inquest had been difficult to complete given the length of time that had elapsed and incomplete evidence. Nevertheless he ruled that Ramadan Guney died from "natural causes". The Guney family are seeking a judicial review of this decision.
You can read a report of the inquest from The Woking News & Mail in August 2011.
You can also read a report about the family's concerns which appeared in The Woking News & Mail in October 2008.
The suspicious circumstances of the death of Ramadan Guney are the subject of a documentary being produced by Roberto Gomez-Martin or robertogomezmartin at film-maker.co.uk
Meanwhile, Ramadan Guney's untimely death and the subsequent "battle of wills" was the subject of a programme in the TV series "Battle of Wills", first broadcast on the Crime & Investigation Network in 2011.
You can see this (in three parts) on YouTube:
Battle of Wills: Ramadan Guney (Part 1)
Battle of Wills: Ramadan Guney (Part 2)
Battle of Wills: Ramadan Guney (Part 3)
The links are also posted on the video clips page.